Valves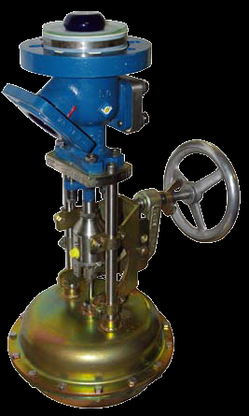 De Dietrich carries a comprehensive range of valves fit for our glass and glass-lined vessels and pipe as well as our filtration and drying equipment. Our valves carry numerous purposes, including regulation of process flow, emptying, introduction, and sampling.

Most of our valves are available in manual or pneumatic versions and can be fitted with temperature measurement sensors, measurement electrodes and other accessories.

Types of valves manufactured by DDPS include:

Glass-Lined Clean Valve

Glass-Lined Flush Bottom Outlet

Ceramic Plug Valves

Glass Valves

Sampling Valves

Side Discharge Valves

Easy Clean Side Discharge Valves


---
Clean Valve Product Description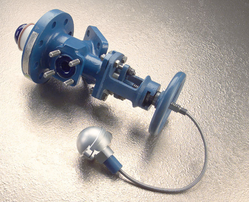 The Clean Valve is a bottom flush valve designed for use on glass-lined reactors. This easy-to-operate, easy-to-clean, self-draining valve allows for a variety of functions without the need to interrupt the process and without dismantling the valve.
Clean Valve Applications
Clean Valve is ideal to use in any process where batch to batch cleanability is important.
Clean Valve Features
The glass-lined steel design of the Clean Valve ensures no metal contamination of the process fluid and enables use across a wide temperature and pressure range. The Clean Valve has been designed with the most rigorous cleaning operations in mind. The valve seat seals against the bottom outlet nozzle to prevent any collection or build-up of materials in the annular area between the valve seat and nozzle wall. An additional port with a 5º downward sloping angle has been built into the valve to facilitate cleaning of the internal components and body. The Clean Valve is able to accommodate an RT or TC sensor at the lowest point in the vessel for a more accurate and reliable temperature measurement.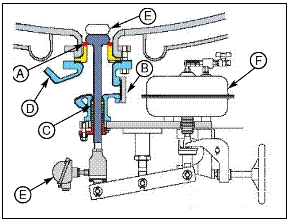 A - Lip seal valve seat design prevents material getting between the seat and the bottom outlet nozzle
B - Additional side nozzle for cleaning lance or other purposes (e.g. sampling, gas dispersion)
C - Chevron packing with o-rings for seal and cleanability in place of difficult-to-clean bellows
D - Glass-lined steel valve body designed to drain completely
E - UniTIP® glass-lined head and stem with temperature sensor that can be replaced without having to remove the valve from service
Options
Available in manual, actuated in-line and actuated low profile types (shown above - F)
Clean Valve Demonstration Video