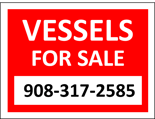 Two glass-lined vessels are in stock and available for quick delivery at a competitive price: an 8,000 gallon reglassed reactor body and a 24,000 gallon storage tank.
If these specifications fit the type of vessel you are looking for, you can save substantially on cost and time. Additionally, we stock new vessels up to 4,000 gallons and can offer an expedited turnaround for equipment purchased from our inventory.
Contact us and mention which vessel you are inquiring about in the comments field.