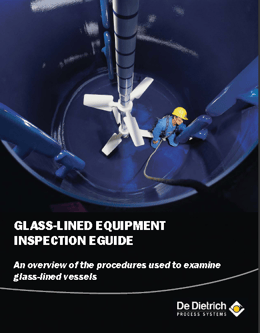 Our "Glass-Lined Equipment Inspection eGuide" covers all the basics regarding glass-lined equipment inspections including information like:
how frequently you should inspect your equipment
an overview on external and internal inspection procedures
options for preventative maintenance programs and related documentation
and more!
This eGuide is intended for anyone who operates glass-lined equipment - maintenance personnel, plant managers, health and safety engineers, etc.
Simply fill out the form on this page and you can download the free eGuide today.