Blogging about our Blog: A Look Back at Solutions Ahead
Jennifer Mayo
|
June 27, 2013
|
2 minute read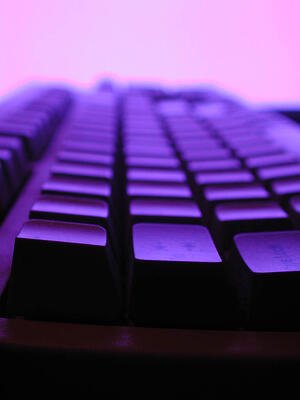 Today marks the six week anniversary of the commencement of our blog, Solutions Ahead (by the way, that's not a typo – I meant weeks, not months, not years). For a company that is over 300 years old that is merely a blip on the radar, and we still find it pretty significant for a number of reasons. Our technology might come from a long line of history and tradition, but there is nothing "old hat" about us. Becoming bloggers has helped prove that!
I think that one of the reasons our company has endured centuries (again, not a typo) strewn with revolutions and economic uncertainties is our ability to evolve and adapt to the ever-changing needs of our customers and the industries we serve. The culture of communication has been virtually reinvented in the past decade with the explosion of digital media. Blogging has become a unique channel of communication that provides an unobtrusive format for us to interact with individuals who share the same interests that we do. Not to mention, it helps us to "keep up with the times".
Our blog isn't meant to pose as a platform to tell you how wonderful we are, what our products can do for you, or why our technologies are better than the competition (although we have a team of devoted sales representatives who would be happy to entertain you with that information should you be interested). What we are looking to do is develop a steady stream of two-way communication with our readers to answer your questions and offer you better solutions, tips and insights.
The objective of our blog stems from the idea that "if you build it they will come". In this case "it" is a reference to informative, industry-related content and "they"…well, that would be you! We've started this blogging adventure by posting various articles featuring topics that have come to our minds and through that we've begun to develop a growing readership. While we do our best to put ourselves in your shoes and try to imagine what subjects you want to read about, the best way to truly find out is to hear directly from you. The obvious next step would be to ask you, our audience, what topics you would like discussed in this space.
There is a comments section below – feel free to use it to make suggestions or ask questions about some of the posts that are already up. We want this to be an interactive space, so please, get involved! Quality and consistency are very important to us, so check back every Thursday at noon EST and you'll find a new post. We hope to keep you interested by writing about topics you want to discuss with us.