Field Service
De Dietrich Process Systems technical service specialists are continuously trained in the most advanced technology available for the repair and maintenance of your equipment, complying with all applicable OSHA and National Board regulations. Here's what our specialists can do for you – anywhere in North America:
Spare Parts - DDPS stocks a variety of replacement and spare parts to provide quick delivery and minimize downtime.
Onsite Inspection and Repair - Our expert service technicians are on call throughout North America to perform maintenance and repair visits in a timely manner to keep your plant up and running.
Installation and Start Up Assistance - We have the technical support available to get your process installed quickly and easily.
Field Service Locations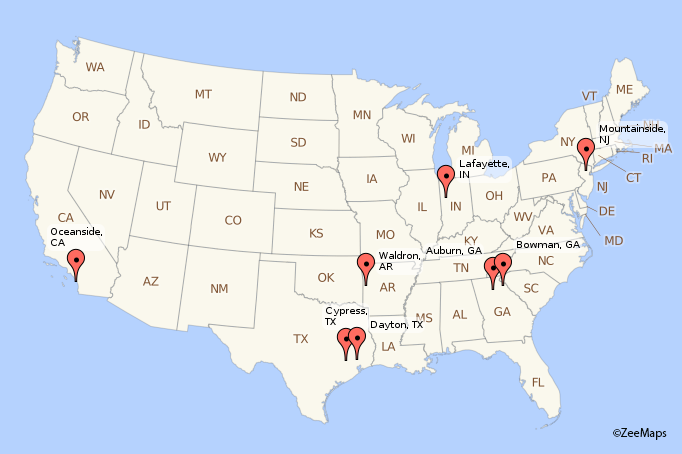 If you have an emergency situation with your equipment and need urgent assistance that cannot wait until normal business hours, you can reach DDPS 24/7 at our Emergency Hours Number, 908.477.7358. If the issue is not an emergency and does not require immediate attention, please call our main number 908.317.2585, leave a message, and someone will return your call during regular business hours.


Services by Brand
De Dietrich Glass-Lined Steel Equipment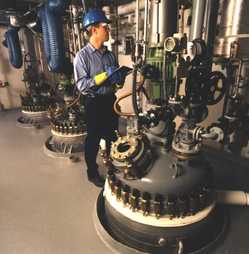 (Our service technicians have experience in servicing all major brands of glass-lined equipment):
Installation of tantalum plugs, patches and inside, outside or combination sleeves, FEP heat shrinkable boots
Replacement of lubricated and dry-running non-metallic and Hastelloy mechanical seals.
Preventative maintenance inspections including the glass lining, drive system, accessories and attachments.
Installation of agitation systems and disassembly/re-assembly of existing systems including replacement of agitator, drive and/or mechanical seal if necessary.
Evaluation of used equipment with written recommendations, cost estimates and quick repairs.
Assist with start-up and commissioning of one vessel or an entire plant.
Supervised installation of glass-lined equipment from accessories to reactors, tanks and columns.
Expert field welding, in accordance with ASME Code, to prevent damage to the glass lining.
Maintenance seminars at the customer site or at our Corpus Christi, TX facility.
Rosenmund Filters and Filter/Dryers
QVF Glass Process Systems and Components
Reconfiguration
Reconstruction
Repair
Vacuum testing
Peripheral equipment testing.
Process inspection
Parts inspection
NEW!! DDPS now offers off-site glass repair. Read our news post for more information.
Powder Handling