Spare and Replacement Parts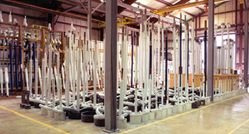 DDPS stocks a comprehensive range of replacement/spare parts to minimize downtime of your equipment for many years after the sale. Stocked parts include:
Clamps & Split Flanges
Forged Zinc-Chromate Plated
Nickel Plated
316L Stainless Steel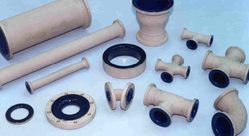 Pipe & Fittings
Elbows
Tees and Crosses
Instrument Tees
Spacers
Concentric Reducers and Reducing Flanges
Blind Flanges
Pipe Sections of various diameter and length
Shaft Seals
Cartridge Type: Lubricated and Dry-Running
Balanced Cartridge with debris well
Stack-Up Design
Lift-Off, Non-Contacting Technology
Lubricators for wet seals
Other
Glass-lined agitators, baffles and covers

Gaskets
Bolting
Tantalum and PTFE repair parts for glass-lined equipment
Glass process piping and components (WPR2002)
Valve and pump parts
Drives and drive parts
Multi-layer filter media
Control and hydraulic systems components
If you have an emergency situation with your equipment and need urgent assistance that cannot wait until normal business hours, you can reach DDPS 24/7 at our Emergency Hours Number, 908.477.7358. If the issue is not an emergency and does not require immediate attention, please call our main number 908.317.2585, leave a message, and someone will return your call during regular business hours.