Chemical Storage Tanks
Storage Tank Product Description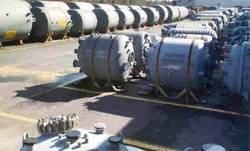 DDPS horizontal or vertical tanks are a cost effective solution for chemical storage. Lined with 3009 glass, they are ideal for the storage and containment of corrosive chemicals or high purity pharmaceuticals.
Storage Tank Features
Three series of glass-lined steel tanks are offered in various sizes to fill all plant storage needs – clamped-top CR series vertical tanks and closed-welded VT (vertical) and HT (horizontal) series.
Storage Tank Specifications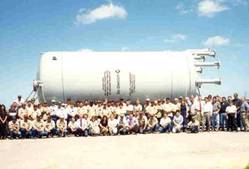 Volumes from 13 to 200 gallons (CR series)
Volumes from 300 to 35,000 (VT and HT series)
Pressures from full vacuum to 100 psig (6.7 bar)
Temperatures from -20°F (-30°C) to 400°F (200°C)
Options
Agitation
Jacketing
Supports – pipe leg, crescent leg, or saddle
Special protective coatings for exterior
Other accessories and instrumentation