The World of QVF SUPRA-Line


The QVF SUPRA-Line component system reflects the continued evolution of our borosilicate glass range of products. This latest development results in a complete system of borosilicate glass products that are compatible with both the former WPR2002 and KF SCHOTT flange systems.
Key Features
Better visibility of processes inside the system.
Compatibility with existing systems, which allows additions onto systems already in use.
Increased Safety – including higher pressure/temperature ratings and engineered flanges and connections.
Improved Design – including new patent pending spring elements, a simplified grounding method, cleaner valve designs, and much more.
·




Connection of QVF SUPRA-Line with WPR2002 in the nominal sizes DN50 and DN300 using the existing flange ring: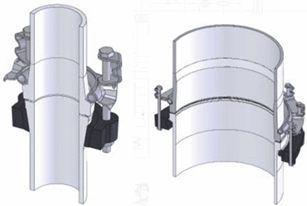 Connection of QVF SUPRA-Line with KF in the nominal sizes DN50 and DN300: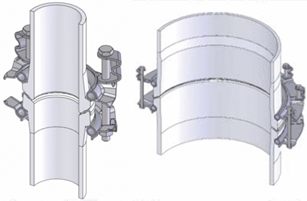 Connection of QVF SUPRA-Line with KF in the nominal size DN300 using the existing flange ring: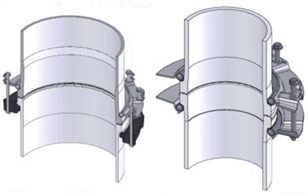 QVF SUPRA-Line Optimized Valves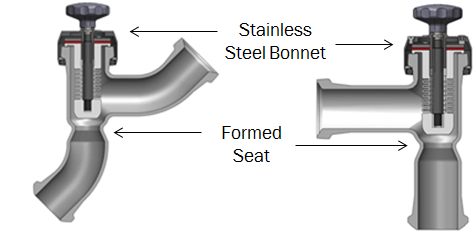 New catalog containing optimized components
Higher pressures also for larger dimensions, higher level of safety
Ball/socket and flat flange piping to be combined in any manner
New ON/OFF valves, with low dead volume
Optimized Vessels (L/D), Triple-wall vessels, nozzles, standard bottom outlet valve with low dead volume
Optimized shell and tube heat exchangers, applicable up to 6 bar, GMP
Process-optimized column components, larger free cross sectional area, grids, with full technical data provided
QVF SUPRA-Line P-Series
The QVF SUPRA-Line P-Series is an extension of QVF SUPRA-Line. It contains:
Plastic couplings for SUPRA-Line glass flanges up to DN300

SUPRA-Line components with incorporated coupling such as valves

SUPRA-Line bellows with PU-coated flanges drilled for plastic flanges
---
QVF SUPRA-Line Catalog