Reconditioned Equipment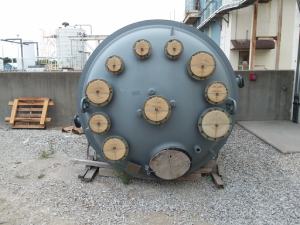 "Reconditioned" or "refurbished" equipment refers to the renovation and upgrade of old, out-dated, or minimally defective equipment. Depending on your needs, De Dietrich Process Systems can work with you to do one of the following: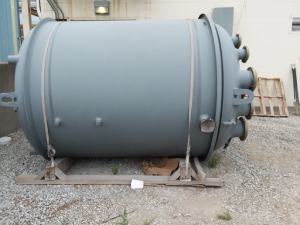 1. Refurbish your Existing Equipment
If you have old or outdated equipment that you want to revamp and/or upgrade, DDPS can take your equipment and perform various repairs, part replacement, reassembly and upgrades while completely maintaining or enhancing the original identity and functionality and meeting or exceeding the original performance specifications. For more information on our refurbishment services visit our Reglass page or Equipment Refurbishment and Upgrades page.
2. Sell your Old Equipment
If you have old or outdated equipment that you no longer need, it may eligible for one of our buyback programs. We are currently looking for used reactors and filter/dryers. Visit our Reactor Buyback Program page for more information the program and to see if your glass-lined vessel qualifies. Our filter/dryer buyback program has some additional selection criteria and equipment is qualified on a case-by-case basis. If you have a unit that you think might be viable, send us some detailed information about your equipment.
3. Purchase Reconditioned Equipment
DDPS reconditioned equipment and systems are revamped and factory re-certified to "like-new" condition, offering the same performance, quality, warranty, and support as new equipment. Refurbished equipment offer significant cost savings over new equipment, and are in stock and ready-to-ship.
Below you'll find links to the reconditioned equipment and parts we currently have in our inventory:

Rosenmund Rotary Vacuum Paddle Dryer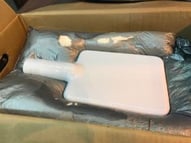 GlasLock Agitator blades for 1,500-2,000 gallon vessels
(Part# 2693)

BeaverTail baffle for SA2000-SA3000 vessels (Part# 2743D-FLG)