Valves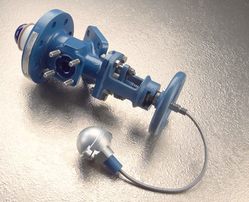 De Dietrich Process Systems carries a comprehensive range of valves fit for glass, glass-lined, Stainless Steel, and specialty alloy reactors and tanks as well as filtration and drying equipment. Our valves carry out numerous functions, including regulation of process flow, emptying, introduction, and sampling.

Most of the valves we manufacture are available in manual or pneumatic versions and can be fitted with temperature measurement sensors, measurement electrodes and other accessories.

Our range of valves includes:

Clean Valve

Glass-Lined Flush Bottom Outlet

Ceramic Plug Valves

Glass Valves

Sampling Valves

Side Discharge Valves

Easy Clean Side Discharge Valves


---
Clean Valve Product Description
The Clean Valve is a bottom flush valve designed for use on glass-lined, Stainless Steel, or hastelloy reactors and tanks. This easy-to-operate, easy-to-clean, self-draining valve allows for a variety of functions without the need to interrupt the process and without dismantling the valve.
Clean Valve Applications
The Clean Valve is ideal to use in any process where batch-to-batch cleanability is important.
Clean Valve Features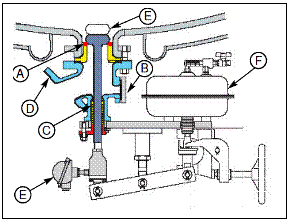 A - Valve seat design prevents material getting between the seat and the bottom outlet nozzle
B - Additional side nozzle for cleaning lance or other purposes (e.g. sampling, gas dispersion)
C - Chevron packing with o-rings for seal and cleanability in place of difficult-to-clean bellows
D - Valve body designed to drain completely
E - UniTIP® head and stem with temperature sensor that can be replaced without having to remove the valve from service
Clean Valve Advantages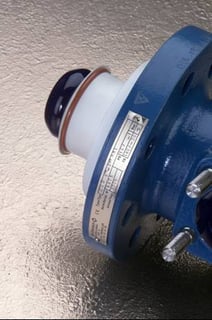 The Clean Valve has been designed with the most rigorous cleaning operations in mind. The valve seat seals against the bottom outlet nozzle to prevent any collection or build-up of materials in the annular area between the valve seat and nozzle wall. An additional port with a 5º downward sloping angle has been built into the valve to facilitate cleaning of the internal components and body. The Clean Valve is able to accommodate an RT or TC sensor at the lowest point in the vessel for a more accurate and reliable temperature measurement. The glass-lined steel design of the Clean Valve ensures no metal contamination of the process fluid and enables use across a wide temperature and pressure range.
Clean Valve Specifications
Available sizes include 2"/1½", 3"/2", 4"/3", 6"/4"
Maximum pressure 150 psig
Temperatures from -150°F (-75°F for glass-lined valves) up to 400°F (450°F upon request)
Clean Valve Options
Manual, actuated in-line and actuated low-profile types (shown above in diagram - F)
Glass-Lined, Stainless Steel, or other specialty alloy materials of construction
45° or 60° outlet nozzle
Fire safe model
Various accessories - emergency manual control, limit switch, positioner, quick exhaust valve, solenoid control valve, tubular sight glass, spray nozzle
---
Flush Bottom Outlet Valves Features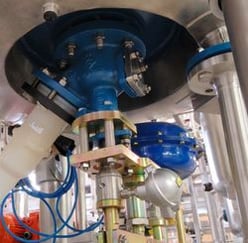 All DDPS glass-lined valves are made of cast steel coated with our standard 3009 Glass enamel identical to the reactors on which they are installed. Wetted parts feature the same characteristics of all other glass-lined equipment including resistance to corrosion, thermal and mechanical shock. All other parts in contact with the process are made of fluoropolymer (PTFE, PFA).
Flush Bottom Outlet Valves Specifications
Our glass-lined flush bottom outlet valves are available for the following fittings:
Back to top
---
Ceramic Plug Valves Product Description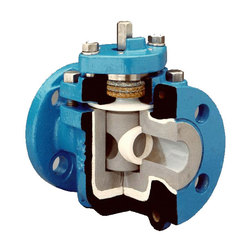 Unlike PTFE-lined plug valves, our chemical ceramic lining adds assurance and durability to virtually any process, providing maximum corrosion resistance, longer valve life and less chance of leaks.
Ceramic Plug Valve Applications
The heavy duty design of our ceramic plug valve is ideal for even the most difficult CPI applications.


Ceramic Plug Valve Features
The key feature of our ceramic plug valves is 3/8" chemical ceramic internals, highly polished to avoid friction. The valve is encased in a tough, ductile iron armor which is coated with corrosion resistant paint.


Ceramic Plug Valve Advantages
The easy open design allows top acess for quick and simple seat replacement.
Superior corrosion resistant ceramic lining eliminates pinholing, peeling, permeation, and plug swelling
Liner collapse in vacuum service is also eliminated.
Ceramic Plug Valve Specifications
Sizes from 3/4" to 6"
Pressures up to 200 psig (13.3 bar)
Temperatures up to 300ºF (150ºC)
Back to top
---

For reaction units constructed around QVF glass reactors or special reactors from the VERI range, we use a DN40 glass valve in which the PTFE piston is directly applied without a seat to the enameled reactor flange.
---
See the sampling section for more information on our sampling valves.
---
Side Discharge Valve Features
Metal-to-Metal Seal
Rotary Screw Drive
Pressure Capabilities
Hinge
Monorail
Hydraulic Actuation
Threaded spindle locking concept
Side Discharge Valve Advantages
Metal-to-metal sealing principle ensures long life of the product.
Does not require hydraulic pressure to stay closed.
Easy maintenance for both vessel and plug side.
Back to top
---
Easy Clean Side Discharge Valve Product Description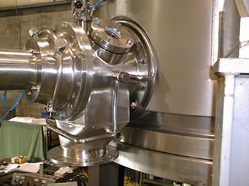 Clean Seal, the new Rosenmund side discharge valve, is designed with a sealing system that eliminates contact between metallic sealing seats and products to be discharged.


Easy Clean Side Discharge Valve Features
Sealing ring squeezed in the valve seat
Sealing surface not plated
Blowing/CIP nozzles to clean the sealing surface
Easy Clean Side Discharge Valve Advantages
No problem anymore with leaky side discharge valves
Can be retrofitted on existing machines
Rosenmund standard design can be kept
Self adjustment of the metallic sealing
cGMP design with minimized dead space
No manual cleaning of the seats is needed (gain of time, safety and product quality