The Benefits of Vision Systems for Filter Dryers
Hussain Fouad
|
November 14, 2022
|
2 minute read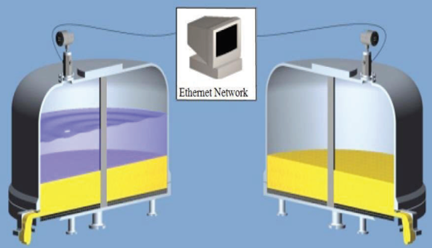 Anyone familiar with nutsche filtration and drying knows that there are many steps involved in each batch process and it's critical that each stage is timed accordingly to optimize the end result. Constructed mainly of stainless steel or Hastelloy, filter/dryers are impressive pieces of equipment but don't typically offer a great view into what's going on in the vessel interior at any given time. To combat this issue, a vision system can be utilized. Vision systems now make it possible to better monitor the process in real time and automate aspects of the process in a more reliable way. For filter/dryers, installing a vision system is a simple but effective way to optimize your process. In this post we'll outline the benefits of vision systems as it relates specifically to filter/dryers.
Benefits of Vision Systems
A vision system is pretty basic in its objective: it enables you to view and record what's going on in your process. As simple as that sounds, the capability of seeing inside your vessel remotely during the batch can have a major impact on your process efficiency. The main benefits of having a vision system installed on your filter/dryer include:
Real Time Level Measurement and Cake Detection

Many processes have very specific standards that must be obtained to uphold the integrity of the product; any miscalculation can cause a delay in the process. The ability to detect level measurement and cake formation in real-time can allow you to move to the next step of your process at the appropriate time, ensuring the product is at the right stage without idle process time or unintended process operation run on.



Non-Contact Level Control

Being able to monitor the vessel contents remotely can eliminate product contamination as well as operator exposure. It can also help to prevent the overfilling of the filter while charging slurry or wash liquid into the vessel. This can also be integrated through the use of automated valves to automate the feed and wash operations of the filter/dryer, allowing for completely automated process control.



Avoid Cracking Cake Layer

Vision systems provide the ability to see the cake as soon as it is formed before blow-through is achieved. Careful visual monitoring is a key step to preventing a cake from cracking, allowing for subsequent washes to be performed without manual smoothing of the cake. This ensures that your washing steps are efficient.



Stop Washing Product Away

As a direct result of avoiding cake cracks, the cycle time can be greatly reduced by eliminating the need to manually smooth the cake and thus prevent the passing of fines (the solid particles that carry over with vapors). This is particularly important for pharmaceuticals and other high-value products.



Visual Verification

With a vision system, you can watch the process remotely from the safety of a control room or other remote location. This provides the ability to diagnose process issues (balling during drying, blinding, cake cracking, etc.….), measure cake height remotely, and identify maintenance issues as they occur.
The combination of these benefits presents a unique opportunity to increase the efficiency of any nutsche filtration and washing process. The system can be calibrated and implemented regardless of vessel size and is flexible enough to meet the specific demands of your process unit operations.
Integrating Vision Systems with your Equipment
Vision systems are simple to integrate with new or existing equipment. Typically, vision systems include an integrated light and can be easily mounted to an existing nozzle or can replace the existing vessel light assembly. Based on the benefits listed above, it's easy to see how a vision system can pay for itself in the optimization it offers to your process. DDPS offers vision systems as a standard option on all nutsche filter/dryers and we can also provide vision monitoring systems for vessels that you already have installed and running at your facility. If you need help integrating a vision system with your filter/dryer or have any additional questions, contact us.