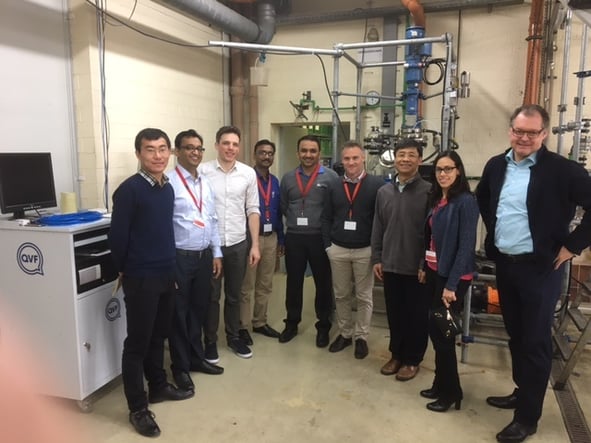 The De Dietrich Process Systems Global Product Management Team visited Mainz, Germany this past week for training on process system engineering, innovation, and technology.
The meeting, which took place April 3rd through April 7th, focused on:
glass production plant capabilities.
the latest innovations in process systems, as it relates to DDPS' extensive experience in corrosive acid concentration, recovery and separation.
new products for thermal separation, distillation and column internals.
strategical planning for providing complete customized solutions for customers' process systems, equipment, and service needs.
Those present for the training also received a guided tour of the experimental hall.
Attendees represented various DDPS locations and positions worldwide and included Ray Luo and Steve Wang (Asia), Manish Shah, Moon Anil, and Mehare Atul (India), Lennis Perez (America), Manfred Pertler (Europe) Martin Christmann (Process Systems Sales Team), Theo Hessenius, Rainer Weckend and colleagues (Process Units Team), Arnaud Routier (Solutions Product Manager), and Frederic Guichard (Global Marketing Director).