Fundamentals of Glass-Lined Equipment Seminar
Jennifer Mayo
|
April 26, 2017
|
1 minute read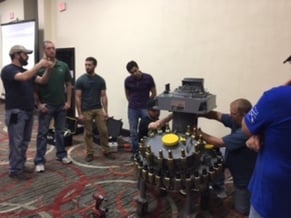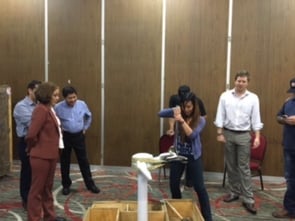 Last week, De Dietrich Process Systems conducted a 2-day customer seminar at our Corpus Christi production plant. The seminar covered all the essential information about glass-lined steel process equipment and was geared towards personnel who were either new to working with this material of construction or wanted a refresher course on best practices for operating this type of machinery.
The seminar included classroom and hands-on training as well as a tour of the DDPS facility while manufacturing was taking place: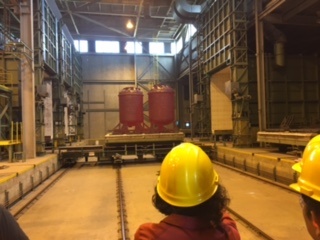 Topics covered during the seminar included:
De Dietrich Process Systems' Capabilities
Reactor Optimization: OptiMix, OptiFoil, Clean Valve, OptiSeal
Introduction to Glass-Lined Steel
Safety Procedures
Tools
Glass Lining Repairs: Patches, Reglassing, Sleeves, Repair Cements
Maintenance
Inspections/Glass Failures
Operator's Checklist/Maintenance
Plug Installation Demonstration
Glass Thickness Testing
Spark Testing
GlasLock Blade Installation/Removal
Mechanical Seal Change
DDPS hosts seminars like this at various times throughout the year. If you are interested in attending a future training session or have interest in us visiting your facility to educate your employees at your plant, please contact Ozzie Freitas, Business Unit Leader, Glass-Lined Equipment at ozzie.freitas@ddpsinc.com or 908-317-8854.