Jacques Moulin appointed as new CEO of the De Dietrich Group
Jennifer Mayo
|
March 1, 2019
|
1 minute read
The Group's Supervisory Board has decided to appoint Jacques Moulin as CEO of the De Dietrich Group as of March 1, 2019.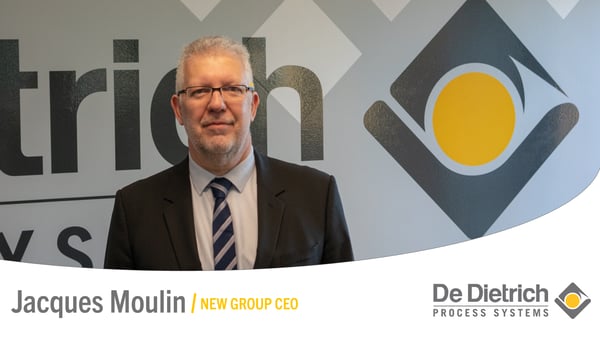 Jacques Moulin, 56 y.o., is the former managing director of Heurtey Petrochem SA, an international engineering company specialized in the conception and manufacturing of process furnaces for the oil and gas industry.
Graduated in chemical and environmental engineering, followed by a year of specialization in management at Ecole Centrale de Marseille, Jacques Moulin joined Foster Wheeler, where he held various positions covering project management, branch management, and sales management. In 2002, he joined Heurtey Petrochem SA as Deputy Chief Executive Officer. He was involved in the international development of the group: the creation of subsidiaries in India, Romania, and Russia, acquisitions of companies and IPO in 2006.
Franck Imbert, Chairman of the Supervisory Board, said: "We are pleased to welcome Jacques Moulin as CEO of De Dietrich Process Systems. Jacques will bring us his extensive experience in equipment and engineering markets as well as his commercial dynamism. He will help De Dietrich to pursue its progression and development to serve our customers. We wish him a lot of success with all the women and men of De Dietrich.
"We would like to thank Frédéric Malet for acting as President since last June with responsibility and efficiency."
Jacques Moulin, visiting the De Dietrich plant in Mainz, Germany