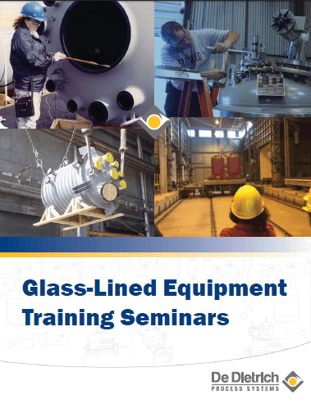 Our new Training Seminars Brochure will give you all the information you need on the available training that De Dietrich Process Systems offers on the maintenance and handling of glass-lined equipment. Learn about:
the specific topics covered in our most popular courses
how to sign up for an upcoming seminar or schedule one to be held at your office
answers to other frequently asked questions
These seminars are intended for customers who have little experience with glass-lined equipment or employees that are looking for a refresher course. Anyone who operates glass-lined equipment - maintenance personnel, plant managers, health and safety engineers, etc. - is able to attend.
Download the brochure today, to contact us for more information, fill out our Training Inquiry Form and someone will contact you with the information you've requested.