Retirement of Gregg Federowicz
Jennifer Mayo
|
September 25, 2017
|
1 minute read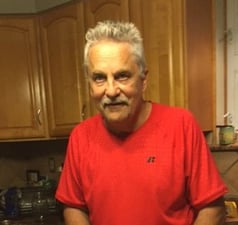 It's not often you hear of someone who has spent their entire professional career at one company. Gregg Federowicz is an exception to the rule. Gregg started at R. Gelb & Sons in September of 1974. The company was then purchased by De Dietrich in 1977, who later acquired Rosenmund and QVF brands to become what we now call De Dietrich Process Systems. Being one of the few people present for all of these changes, Gregg is truly a part of the corporate history that defines our company.
During his 43 years working for DDPS, Gregg has held various positions within the glass-lined equipment division including Draftsman, Designer, Engineering Services Manager, and most recently Technical Sales Engineer.
Gregg would like to express his appreciation to De Dietrich for having been employed this long and feels very fortunate to see the company evolve to where it is today. "I've been afforded many travel opportunities overseas and abroad and thank many of my colleagues, associates and our customers, for your gracious hospitality making the business visits pleasurable and fruitful. I will cherish the memories I have made over the past 43 years and wish everyone at De Dietrich Process Systems continued success."
Upon retiring, Gregg plans on enjoying a slower pace, moving to warmer weather, and doing some more travelling.
Gregg was very well-liked and respected among colleagues and customers and will be missed in the workplace. On behalf of everyone at De Dietrich Process Systems, we would like to thank Gregg for his years of service and send him best wishes on this next chapter in his life. Congratulations, Gregg!