Mechanical Seals
DDPS offers three types of mechanical seals to complement your mixing system:

OptiSeal

QW Seals

JC Seals


---
OptiSeal Advantages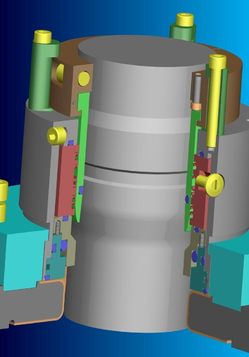 The OptiSeal is a carbon-free mechanical seal that incorporates reliable vessel seal technology to meet the stringent process requirements in today's pharmaceutical and chemical manufacturing environments. The innovative seal design, which is the standard on all De Dietrich reactors, helps users establish compliance with USP and BPE guidelines. The standard design offers the following advantages:


No carbon dust contamination, eliminates process contamination from mechanical seal face wear. True dry-running design, balanced double cartridge seal, can be run with a barrier fluid.
GMP compliant
Minimal maintenance after installation
Cost Effective
CIP/SIP
Lowest possible consumption/leakage rate of nitrogen to process/atmosphere versus all other double seal technologies.
OptiSeal Specifications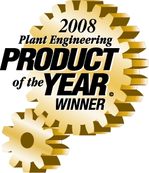 Pressures from full vacuum to 100 psig (4.6 bar)
Temperature from -20°F to 350°F (-29°C to 177°C).
0 to 1.0 SCFH/inch of shaft diameter leak rate is possible
Options
FDA compliant materials
Sizes available for competitors' designs
---
QW Seal Product Description
The QW seal was originally designed as a lubricated seal, it has been modified to a dry seal.


QW Seal Features
Carbon/Ceramic material of construction for the face
Choice of Teflon encapsulated Viton, Kalrez, or Viton o-ring
Non-wetted metallic parts are constructed of stainless steel
QW Seal Specifications
50 psig (3.3 bar) maximum pressure limit
350ºF (175ºC) maximum temperature limit
Back to top
---
JC Seal Product Description
The JC seal is a dry seal intended for higher pressure applications. It is an excellent design for extended seal life.


JC Seal Specifications
50 psig (3.5 bar) maximum pressure limit
350ºF (175ºC) maximum temperature limit

Back to top
---
OptiSeal Assembly
OptiSeal Disassembly