Column Internals Questionnaire
Thank you for your interest in the products and services of De Dietrich Process Systems. Please fill out the form below to the best of your ability. You will be contacted shortly with the information you've requested. You can also reach us by calling 908-317-2585 to speak to a representative about your inquiry.
Please refer to the column diagram and provide units of measurement for all applicable fields.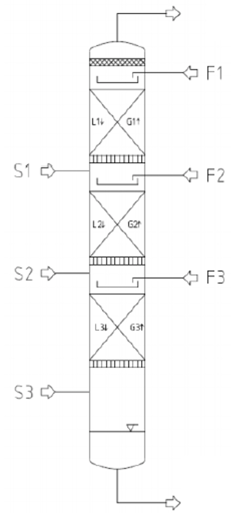 vapor purity
liquid sump purity