New Product Development: Pack-Off Stations
Jake Davis
|
June 5, 2023
|
1 minute read
De Dietrich Process Systems supplies a variety of equipment that is typically used in sequential steps during the manufacture of specialty chemicals and active pharmaceutical ingredients.
Quite often, after materials are mixed in one of our reactors, the liquids and solids are separated using one of our Nutsche filters, and the resultant solids are then dried in a variety of different dryer designs we offer.
Frequently, the dry powder must then be discharged in a contained and controlled manner into some type of product receiver (e.g., drums with liners or stainless-steel totes).
To address this final step, DDPS has developed a line of customizable Pack-Off Stations that can meet almost any customer requirement including:
Product containment for operator safety
Product size reduction
Product quality

Packaging with dry, inert gas
Sampling for QC

Product weighing
Equipment cleaning
These steps are accomplished by integrating various options and designs into the system, including: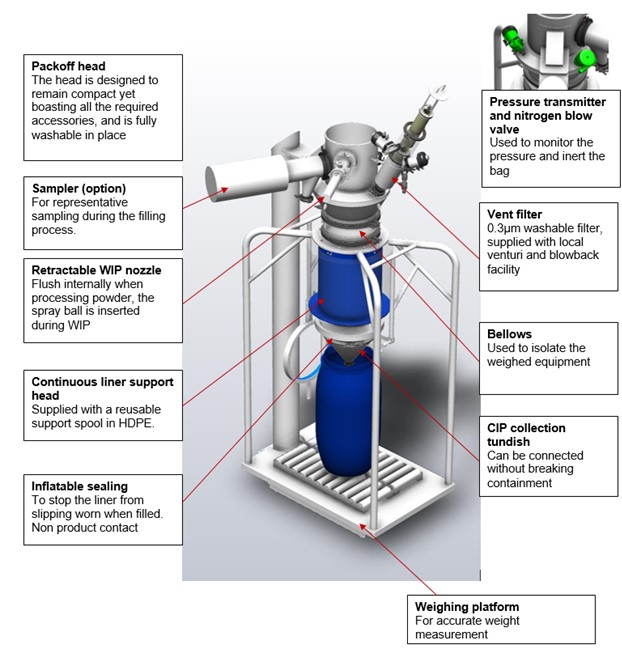 Some examples of actual station designs that incorporate these various features are provided below.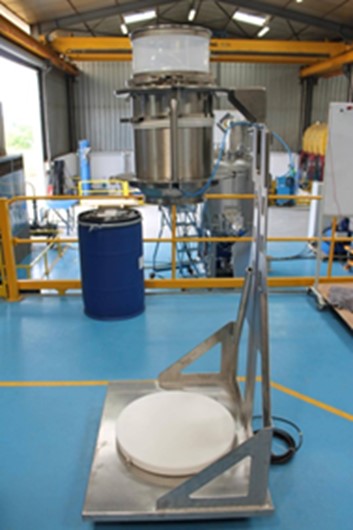 Fig. 1: Basic pack-off stand with continuous liner, bellows connection, and support stand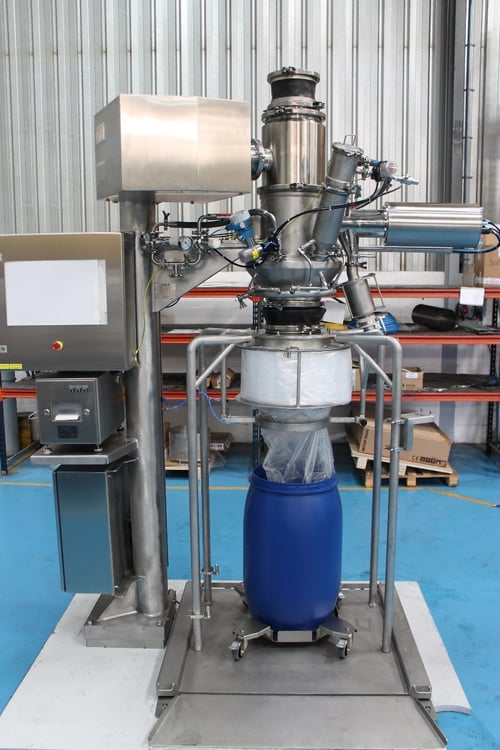 Fig. 2: Pack-Off Station for dryer discharge. Features continuous liner, weighing, delumper, controls, CIP
If the solids cannot be discharged from the dryer into the Pack-Off station using gravity as the motive force, then a DDPS Powder Pump System can be used to convey it from the dryer discharge to the top of the station as shown here: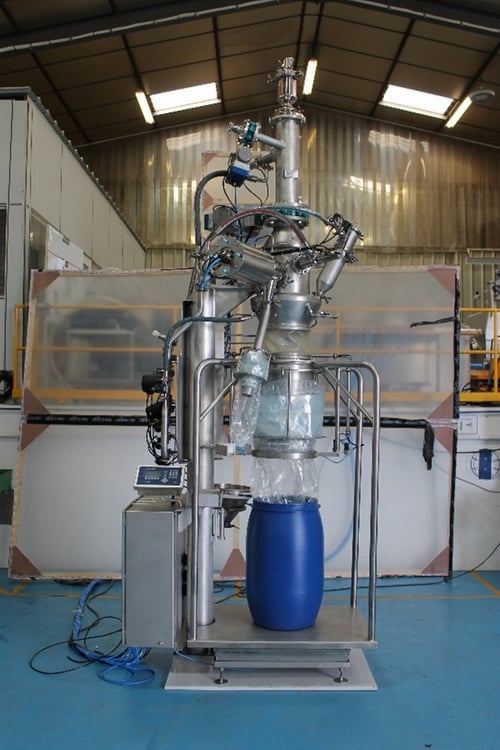 Fig. 3: Pack-Off Station with Powder Pump conveying system, sampling, CIP, continuous liner, weighing and controls
Even though solids discharge and packaging is normally the last step in many processes, it's important to consider the design and functional requirements of this type of system early in a project so it can be integrated with other process equipment as efficiently and effectively as possible.
Whether you are discharging products from a DDPS supplied dryer or some other type of equipment, these customizable systems can be a great solution for your drum or tote filling needs. Please feel free to reach out today if you'd like to learn more.