Optimizing the Glass-Lined Reactor: A Compilation of Blog Posts
Jennifer Mayo
|
September 10, 2015
|
2 minute read
There is a common saying that a picture is worth a thousand words. Taking that method of reasoning a step further I would gather that a video is worth a million words. Our objective in creating the Optimizing the Glass-Lined Reactor video was to get across to you what couldn't be described in words. And let's face it, who has the time these days to read a million words?! But most people can spare about three and a half minutes of their time (and if you are one of them, you might want to check out this video):
In the case of glass-lined equipment, video (more specifically computer animation) gives us the amazing ability to do things that are not possible with words and still pictures. By rendering an image of a vessel we can take you on a virtual tour from the inside out while being able to look at equipment from any angle, use special effects to simulate various functions, and cut away any features that limit our visibility.
On the other hand, words can come in handy for delivering a significant amount of data. And we also strive to provide you with a clear understanding of the various technologies available when it comes to our equipment, the systems capabilities we can provide, and the parts associated with them. So in order to dive a little deeper into the 3.5 minutes, we published some posts a while back that were built on the premise of the reactor animation. In these articles, we highlight the traditional reactor features as well as the enhancements available to upgrade your equipment for further process optimization. We've compiled them all together here: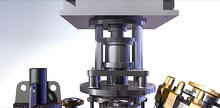 Learn about "dry" and "wet" seals as well as OptiSeal, a high-purity seal that eliminates contamination from mechanical seal face wear and provides durability for today's demanding manufacturing environments.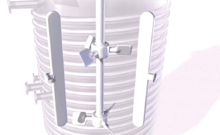 By establishing process objectives you can determine the flow pattern and regime required for your process which will help you to select the right agitator design for your application. GlasLock agitators are a good option that maximizes process flexibility by allowing blades to be installed, removed, and changed to various styles.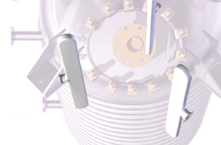 This agitation component is traditionally nozzle-mounted, but new technology called OptiMix enables multiple baffles to be mounted on the wall of the vessel, improving mixing performance and heat transfer while freeing up space on the reactor head.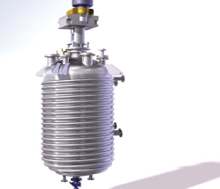 Looking to improve heat transfer rates and maintain better temperature control inside the reactor? Choose from traditional or split-coil designs that are outlined here.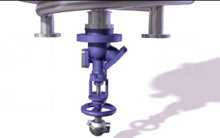 If your process involves corrosive media then glass-lined valves are often desirable, as the MOC matches the vessel it is installed on. The Clean Valve is a glass-lined bottom flush valve that allows you to perform a variety of functions (cleaning, temperature measurement) without the need to interrupt the process or dismantle the valve, making it ideal for batch processes that require high levels of cleanliness.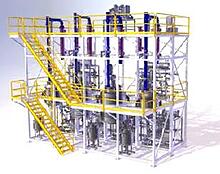 You can take your equipment a step further with DDPS by having a complete system designed, engineered, and supplied around a single piece of equipment. Additionally, factory-built modular systems reduce overall project costs and time versus plants assembled in the field.
Additionally, this content has been reformatted into a free eBook that details the fundamentals of these components and the enhancements available. Download it today and keep it handy as a useful resource to help you with equipment selection.