Glass-Lined Equipment Guidelines, Optimization Tips, and Best Practices
Jennifer Mayo
|
April 5, 2018
|
3 minute read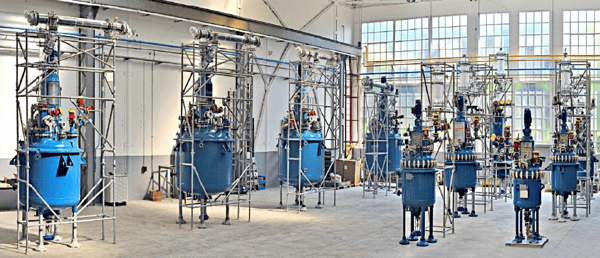 We've been blogging for a few years now and have built up a substantial collection of posts that remain on our site for all the world to read (those places that have Internet access anyway). If you subscribe to our blog, you are alerted of new articles as they get published, but have you ever viewed posts by topic to browse through some of our older posts that might be of interest to you?
Some of our most popular articles were in fact written years ago. They seem to contain the right combination of useful, evergreen content that readers, like yourself, are searching for online. In this post, we want to shed some light on select articles related to the safety and handling guidelines and maintenance of glass-lined equipment.
Glass lining is a specialized material of construction. If you have never worked with glass-lined equipment before, there are some rudimentary things you need to know. These gems that have been hiding out in the shadows of our archives may contain the valuable information you've been looking for!
I know we just covered a lot of ground in 700 words, but don't get overwhelmed by all the content thrown your way! This post is meant to be a resource that provides links to some educational material covering various topics relevant to glass-lined equipment. If you have any specific needs that you would like to address, contact us with some information about your process needs/issues and we'd be happy to discuss them in more detail.